Mary Gordon
Oprichter & voorzitter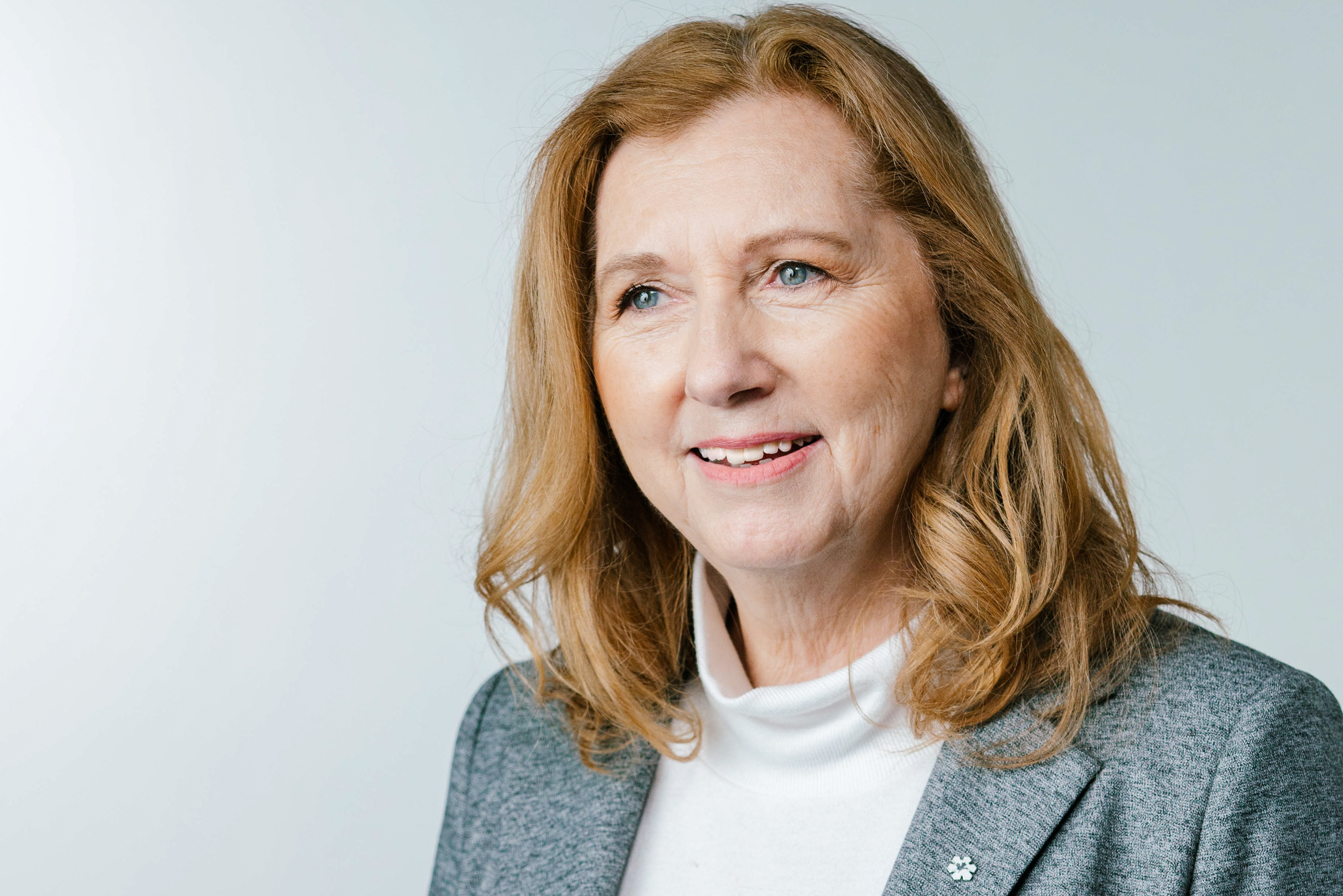 Mary Gordon is de bezielende kracht achter Roots of Empathy en Seeds of Empathy.
Mary Gordon wordt internationaal erkend als een prijswinnende maatschappelijke ondernemer op het gebied van onderwijs, en is een onderwijzer, auteur, opvoedingsdeskundige en kinderverdediger die programma's heeft gemaakt die zijn gebaseerd op de kracht van empathie.
In 1996 ontwikkelde ze het Roots of Empathy-programma in Ontario. In 2005 ontwikkelde Ms. Gordon het Seeds of Empathy- programma voor 3 tot 5 jarigen in de kinderopvang. Vandaag de dag worden haar programma's in 14 landen aangeboden.
Mary Gordon ontwikkelde in 1981 Ontario's Parenting and Family Literacy Centres, die internationaal als een best practice model worden beschouwd.
In 2002 werd Mary benoemd tot de eerste Ashoka Fellow van Canada, waarbij ze werd erkend als lid van een internationale kring van sociale ondernemers die de creativiteit en vaardigheid hebben om nieuwe manieren te bedenken en te brengen om hardnekkige sociale problemen aan te pakken. In 2011 werd ze uitgeroepen tot Ashoka Globalizer, waarbij ze zich aansloot bij een selecte groep van Ashoka Fellows die hun boodschap en impact naar het wereldwijde niveau wilden uitbreiden.
Mary heeft presentaties gegeven aan, samengewerkt met en geadviseerd aan regeringen, onderwijsorganisaties en internationale instanties, waaronder:
Wereldgezondheidsorganisatie
Verenigde Naties
Skoll World Forum
UBS Global Philanthropy Forum
Nelson Mandela Children's Foundation
Mary heeft vele onderscheidingen ontvangen, waaronder:
Governor General of Canada Innovation Award, the only award for social innovation among science awards
Order of Canada
Order of Ontario
Order of Newfoundland and Labrador
Queen Elizabeth II Golden Jubilee Medal for outstanding and exemplary contributions to communities or to Canada as a whole
Queen Elizabeth II Diamond Jubilee Medal for significant contributions and achievements by Canadians
Manning Innovation Award, the only social entrepreneur among science awards
Mary was te zien in Alex Gabbay's documentaire "Love Hate and Everything in Between". Ze was ook te zien in "Who Cares?" Deze 93 minuten durende internationale documentaire van de bekroonde Braziliaanse filmmaker Mara Mouão profileert Mary Gordon als een van de 18 wereldwijde sociale ondernemers die oplossingen hebben voor enkele van de moeilijkste wereldwijde problemen.
Zowel Mary als Roots of Empathy zijn te zien geweest in de New York Times, de Los Angeles Times, de Washington Post, de BBC, Time Magazine, PBS, CNN, NHK Korea, Radio New Zealand, de Guardian, de Huffington Post en nog veel meer.
Mary heeft artikelen en boekdelen geschreven. Haar boek, Roots of Empathy: Changing the World Child by Child, is een Canadese bestseller die beschikbaar is in vele talen en formaten zoals e-book en audioboek.